Sharing interesting and valuable content helps an agent engage with their database. Traditionally, generating this content has been time-consuming and often low priority for busy professionals.
As an agent in the field, closing deals feels like the best use of your time, but a lack of online presence leads to low digital engagement in the ever growing online marketplace. Online presence can be the difference between a contact and a customer for life, so an agent needs a way to market themselves online without losing time in the field.
This is know as the agent publicity dilemma.

At ActivePipe, we have made it our business to save you time and boost your online marketing efforts. We thought long and hard about the agent publicity dilemma and have developed the ActivePipe SmartFeeds feature to revolutionise your emails and enthrall your audience.
The SmartFeeds Solution
SmartFeeds is the latest feature of our signature drag-and-drop email builder. A powerful publicity tool for agents, SmartFeeds captures web content and allows you to share that content with your contacts. SmartFeeds is the simple solution to the agent publicity dilemma that helps you to improve web presence.
Perhaps your office manager has published a blog on how to dress a house for inspection or you've read a news article on rising house prices in your local area. This information can establish you as a thought leader and is of value to your database—a perfect addition to your weekly emails.
SmartFeeds fetches the content that you have requested and serves it back to you. The campaign builder then lets you target a specific audience with a content marketing campaign. Once the campaign has been sent out, ActivePipe provides full analytics on how your contacts have engaged with an email, allowing you to start meaningful conversations.
To get started, all you have to do it is drag a grid, list or feature module from the right hand panel and dump it into your email template.
[video width="500" height="312" mp4="https://activepipe.com/wp-content/uploads/1-Drag_panel.mp4"][/video]
What Kind of Content can I Include?
You won't be running out of content in a hurry. SmartFeeds can support millions of articles from across the web. ActivePipe has designed SmartFeeds to be powerful, fast, simple.
To start, select the article cell by clicking on it. Then, click on the orange article icon in the bottom-right corner of an article cell. This will launch the feed engine.
[video width="500" height="312" mp4="https://activepipe.com/wp-content/uploads/2-Feed_engine.mp4"][/video]
You can now select an article by entering the URL of the desired blog (e.g. activepipe.com) and by clicking 'Get Articles'.
[video width="500" height="312" mp4="https://activepipe.com/wp-content/uploads/3-Enter_URL.mp4"][/video]
The feed engine does all the heavy lifting. It loads the articles from a blog, then provides the details and photos that describe those articles. If a linked blog doesn't support article sharing, the ActivePipe app will display an error message that lets you know.
The app memorises used blogs, so those articles will load more quickly next time you return. This reduces waiting time and means you can build emails even faster.
You're the Boss
We've designed the article panel to give you complete control and full flexibility. You can change anything in the article model, even if you aren't in control of how articles are formatted on the original website.
Copy
Headings and descriptions are completely customisable. Type whatever you want to add your own creative flair. Using placeholders is a great way to deliver personal content to your audiences.
Layout
The grid, list and feature models offer adaptive formatting which helps to easily create beautiful designs. Order the elements in the way that best fits your style.
Visual
Customisable images allow you to insert images and gifs. This will mean you can include images of your agency or properties and keep emails topical and relevant to your audience.
Call to Action
Edit the details of buttons to create eye-catching call-to-actions, which encourage contacts to engage with emails.
These features mean you're not limited by a content producer's method for posting an article. SmartFeeds lets you communicate in your voice, in a way that speaks to your audience.
Set and Forget
Once you have designed your email, you can define the audience that will be most suitable for the articles you have chosen. Once you've built your campaign, simply save and activate.
It's as easy as that!
As always, ActivePipe gives you powerful data analytics tools that let you monitor how your content is engaged with. You get insight into the kind of people they are and what they're interested in. This saves you time on small talk and streamlines your process.
Walking the Walk
At ActivePipe we are driven by the meaningful conversations we have with our customers and are committed to helping agents overcome the publicity dilemma. That's why we're so excited about SmartFeeds and its ability to help you.
Build relationships, increase digital reach and make yourself an agent your contacts listen to, follow and trust.
Get in touch with our friendly Client Success Managers with any questions and learn how the ActivePipe SmartFeeds feature can make you into a power agent!
With multiple posts written weekly, there is something for everyone.
*By submitting your email, you consent to receive marketing materials from ActivePipe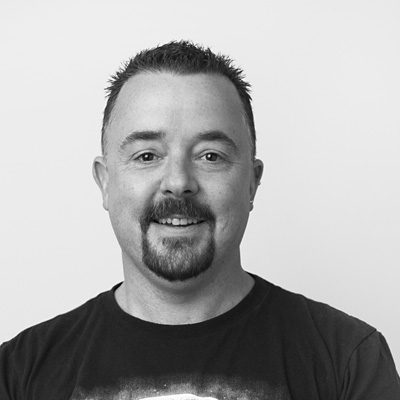 John McClumpha
John is a self-confessed geek and design guru. His expertise lies in UX and product design for the development of online solutions. With over twenty years of experience in the industry, John believes that simplicity is the key to connecting people to technology and technology to the world. Outside of ActivePipe, John keeps busy with award-winning photography and riding his Harleys.