As a marketer, I'm fascinated by how brands seek utopia; a technology led, customer-centric approach with a frictionless experience that leaves a customer saying quite simply, 'Wow'. In my pursuit of knowledge, I decided to start close to home, with Ray White, one of our biggest clients and a brand that is synonymous with the property and real estate industry throughout Australasia.
An industry leader and a force to be reckoned with, the Ray White group includes footprints across Australasia, Asia and the Middle East and is supported by an incredible 13,000 employees. I was lucky enough to sit down with two of Ray White's leaders; Mark McLeod - CEO of Growth and Jason Alford - National Technology Manager, to discuss how being at the forefront and embracing technology is enabling Ray White to create seamless customer experiences. It was an eye opening and thought provoking conversation, to say the least.
Guys, thank you both for taking the time. There's so much to talk about, I'd like to jump right in and start the conversation by looking at the current trends you are seeing in technology and across the industry.
MM: I guess the biggest thing we are seeing is the use of AI and machine learning (ML), which allows us to offer customers a much deeper and richer experience than what we were seeing in the past, as well as customer identification earlier in the process. This is what's going to enable us to get ahead of our customers' expectations.
Technology, for us, is designed to do one thing, and that's to put more of our Ray White people in touch with more prospects, at the right time. It's AI and ML that are going to allow us to do that in a way that's going to enhance the customer experience.
Mark, you often speak of the 80/20 split. 20 being the percentage of elite agents who make up the ecosystem. How does technology enhance those elite agents and help them to achieve peak performance?
MM: We've been on this journey for well over ten years now.
Many of our people are using this technology today without even realising that they're using technology. It's just a part of their life. Even the way we've integrated ActivePipe is 'business as usual' for many of our offices. They're not thinking about how it turned up and they're not thinking about it as this 'wonderful technology'. It's like our mobile phones. Nobody thinks about their mobile phones as great technology, they're just here now.
For example, when we first got ActivePipe, we couldn't believe what we were seeing but now we talk about it like it's an auction or a sole agent. It doesn't matter if you're an elite agent or not, it's just part of our DNA now.
That's an interesting point. I believe the smartest technology should always be working in the background for you and incorporating itself into your life in a seamless, almost unnoticeable way.
JA: We just keep slowly infiltrating technology into our agents' lives and they just keep on integrating it without any push back.
That's allowed us to get better analytics, which allows us to make better decisions, which allows us to get better optics on the path we want to take. That's because the data now shows us patterns, which allows us to keep going on the journey.
One of the strategic benefits of partnering with ActivePipe is the Profiles and the Intent features, along with the data that your system is capturing. It's moving our agents' behaviour towards what we call the 'full service offering'.
Ray White is one of the only franchisors which offers loan market and financial services, a concierge offering a full suite of services, as well as our Home Now service, which offers utility connections. ActivePipe has allowed us to have richer conversations that allow us to offer our full suite of services.
Changing direction, how do you train your agents for success and those richer conversations?
MM: A number of years ago we created a training program called Accelerate, which was the first program to fully integrate the art of selling real estate with our full technology suite. The moment that an agent actually enters our world, they are greeted with, "Here's the art of how you list and sell a home," as well as, "Here's how you list and sell a home under the umbrella of our technology suite."
It's fully integrated from the moment they enter our network.
JA: We also have 12 digital Business Development Executives (BDE), whose full time job is to go into our network and fully integrate our tech offerings into the daily lives and processes of our offices. They monitor the use of our technology suite, office by office, so that we can get a lens on any given stage of implementation and see which offices are falling behind, and with what tech application. Then the BDEs can be deployed to go out and support them.
Integrating new technologies within a business is always a challenge, particularly when there's an upheaval of change. How receptive are your principals and what lessons have you learned?
MM: How long is a piece of string? Of course, there's a wide range of responses but contextually I think that our network is very encouraged by our advancements and the direction of our company. Many of them feel very comfortable that there is a dedicated team and resources to steer our way through the technology future.
We've made some mistakes, which is part of it. We learned from these, but they trust us to work with them to focus a lot more on the future. By and large, that's worked fairly well. We are going to be faced with some enormous challenges in the next period of time, but our belief is that what we are creating is tech-enhanced agents. We believe that an agent should always be at the centre of a transaction and we believe that agents who use technology more will be at the centre of technology more often.
How do you keep Ray White on the cusp of the next big thing?
MM: For the last four years we've been taking a dedicated team over to America for Inman. While we're there, we make time to catch up with various parties that we identify with, such as analysis companies and AI and ML types. We benchmark core application platforms and keep a running product matrix of CRM providers. We also have a strong research team that makes sure that when we are making these bets and investing capital in that technology, that it's not without risk management and understanding.
From a customer centric viewpoint, what's in your pipeline?
MM: We're working towards fully frictionless workflows for our sales people and compressing transactions to make it easy for someone to list their home with Ray White, and to make it easy for someone to choose Ray White.
JA: This will allow us to provide a better customer experience. We are a very big believer that it is all about our vendor and creating competition. We believe we can create competition by leveraging the scale, size and reach of our group. You'll see that the amount of buyer inquiries that we receive on a monthly, daily and quarterly basis is second to none across the Australian real-estate landscape.
Are we leveraging that to its full potential? No, we're not. Is that the journey that we're on? Yes, it is. It comes down to ROI. Am I going to spend $200 a month on a bit of software if it is bringing me leads, listings or revenue, or saving me time, productivity or efficiency? Yes I am.
Final one, what role do you see ActivePipe playing?
MM: I think ActivePipe will play a significant role for us. It's really opened much our networks' eyes to the fact that targeted, customer centric comms get engagement. I think showing our network that they can provide a service for a customer, earlier in their real estate journey has been a really good thing.
As a group our whole focus is on connection. There's the digital connection that ActivePipe plays a role in, but it's how we use that digital connection to create a physical connection. We believe our core product is trust and we believe that trust is built from relationships. We have a saying in our company, "Make a list of all the people you have a relationship with that you've never spoken to."
The answer to that question is that you don't. So we use those tools to open up that relationship channel through to our core product.
Trust.
With multiple posts written weekly, there is something for everyone.
*By submitting your email, you consent to receive marketing materials from ActivePipe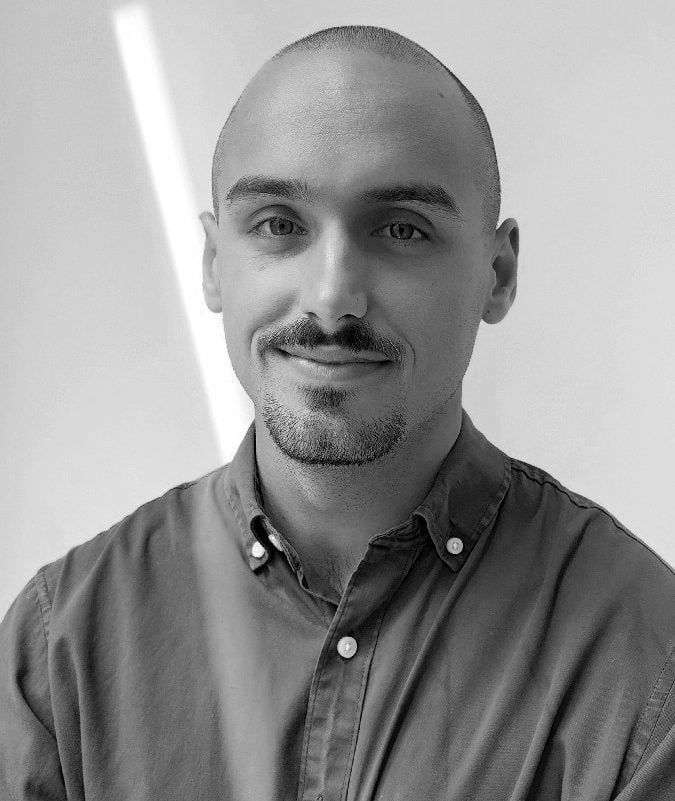 Harry Marsden
Harry leads the marketing team in Australia, New Zealand and the US. Harry has worked in digital marketing for B2B tech companies for 9 years and has a strong focus on building scalable growth. He believes a deep understanding of the customer should be at the core of any marketing strategy. When not in the office you can find Harry rolling around on the Brazilian Jiu Jitsu mats.