Delivering your contacts highly targeted & relevant property information is no longer a 'nice to have'. People expect it, and they get mad if you get it wrong!
Rightly so, too.
Our Trust Report research found that 72% of people expect the information in emails from agents to be tailored to their requirements. Even more telling was watching the reactions of people opening real estate emails when the information was not relevant to their needs. That really wound them up!
Going the extra mile to personalise your emails to prospect requirements is critical to building trust and developing the relationships that result in lifelong clients.
New features!
Our latest product developments are all focused on improving our property filtering options so you can get more targeted with your email marketing and tailor your emails to suit your existing CRM audience segments.
This includes the highly requested ability to select multiple property types within one filter, so now you can include all the relevant properties in one email!
Read on for a breakdown of our recent updates, along with some ideas for campaigns you can use them in!
We're running a webinar to talk through these changes and some campaigns you can run! Register here.

📉 Property price changes
Everyone loves a bargain! Let your buyers know when a listing price has dropped. The new feature gives you more control, so you can send emails that only include properties that have decreased in price.
Campaign ideas:
Automated price drop campaigns for contacts that have engaged with a specific property
Weekly price drop newsletter, showcasing all properties that have lowered their prices recently
🪧 Listing statuses
We've expanded our array of possible listing statuses to better align with what you have stored in your CRM/MLS. This means you will be able to get much more granular in how you filter your properties, including the ability to send exclusive properties before they are available in the market.
This change will come into effect transitionally - if a new listing is added or updated, they will pull through into the new listing categories. Past listings will not be historically changed.
See the full list of new listing statuses here.
Campaign ideas:
Sold properties
Leased properties
Localised sold property reports i.e within 1 mile radius of a contact's current address
🏡 Property types
The type of property is one of the first things your prospects look at when evaluating options. Sending properties that your prospects will be interested in is pivotal to how much they trust you. For example, an investor may be interested in units and/or apartments, so sending this investor free-standing properties may not inspire confidence in you as their agent.
ActivePipe is now more flexible than ever in terms of filtering by property types. Learn how to do it here.

Campaign ideas:
Apartment listings
Land or rural listings
🤑 Price ranges
Each individual in your CRM has different price range requirements. You now have the ability to target certain price ranges to different audience segments in your database.
Learn how to filter properties by price in the property panel.
Campaign ideas:
Luxury listings newsletter
First home buyer campaign
🏘 Agent location targeting

As Agents, you are the expert in your local area. Narrow down your property listing emails to your territory to create community based campaigns that build your brand as the local expert. You can now filter properties down to the state, neighbourhood & sub-division levels.
Campaign ideas:

Create an email with all listings in a specific suburb
Sea change vs Tree change
Regional vs metropolitan
Featured location
Localised market reports
Community events
Sub-divisions (US)
📍Contact location targeting
Contacts within the research phase of their property journey will often look at properties sold within their area. Send properties to contacts around their current address using postcode/ZIP, by distance, by suburb/city or by state.

Campaigns
Sold properties within 1km
Properties for sale in contact's suburb
Local market reports
🧑‍🔬 Advanced targeting
We've also improved the way you can use existing options, by allowing for multiple values to be selected for Listing Status, Listing Type, and Property Type. This means you can do things like "show all units and apartments in Hawthorn that are $600,000 or less".
Campaign ideas:
Dynamic contact matched property campaigns (SmartMatch)
Property type, price & location campaigns
Ready to start sending these campaigns?
All of the campaigns can be created following these simple steps:
Create a new campaign
Drag and drop the property grid on your left hand side
Hover over your property grid
Click "Define properties"
Change setting between "basic" and "advanced" within the property options panel
Select the options that match your audience's needs
We are hosting a webinar where we'll show you how to send some of these campaigns.
Register here if you are located in Australia or New Zealand or Register here if you are located in the US
If you need help setting these campaigns up, feel free to reach out to your customer success manager.
With multiple posts written weekly, there is something for everyone.
*By submitting your email, you consent to receive marketing materials from ActivePipe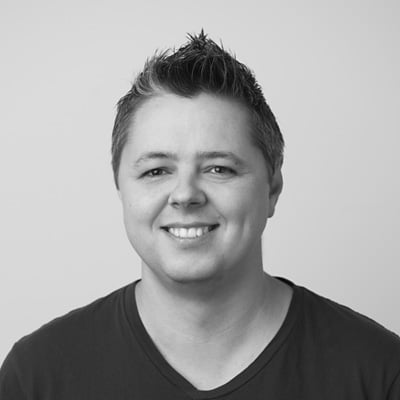 Michael Messig
Our Chief Technology Officer Mike knows more coding languages than he can count on two hands. With over a decades experience building scalable web applications and a raging passion for all things tech, Mike is our go to guy for technical direction.