There's no shortage of articles out there telling you how easy and important it is to build your real estate network through social media.

Thousands of agents across the globe have wholeheartedly embraced the internet to actively build relationships with buyers and sellers in the local community, but how much time are they dedicating to creating content which engages professionals who can help build and promote their business?

Attracting contacts with industry clout is a solid strategy for getting ahead. You'll not only build your profile but also gain numerous insights that will catapult your personal and business development.

What's the most effortless way to ignite these connections?

Well-considered, strategic content.

Build the framework with LinkedIn
Plenty of agents use LinkedIn to attract new clients and socialise with like-minded colleagues. There's nothing wrong with this but it's a mere fragment of what LinkedIn can do for your professional network.

LinkedIn gives you access to some of the most influential players in real estate. Go after them. Send connection requests to influencers, keynote speakers, group executives, power agents, anyone you can learn from or who can help advance your business.

Don't add or accept just anyone. Keeping contacts relevant will ensure you don't dilute the value of your network. As a general rule, if they don't have a profile picture or play a valuable role within your industry, cull them.

Study, mimic then ...
Now that you're building a more strategic network, you need to make yourself visible within it. This is where content comes into play. To capture the attention of key industry figures you need to engage them in a value exchange.
What do they get from having you in their network?
Study the type of content they're sharing and interacting with. What publications are they following? What articles are they into? Start by sharing similar content that will pique their interest and encourage a comment, like or share. If what you're posting has value, you'll naturally position yourself as a thought-leader which will attract new, quality followers and prepare you for step three…
Innovate
In-between the thousands of phone calls, miles and meetings that you plough through each week, there's surely a few insights into the industry that roll around in your head. Have you ever thought that these could be of value to someone else?

You don't have to be a great writer or spend countless hours plugging away with editing software to create content that pops. In fact, it's often raw material that conveys the most authenticity. You just have to ensure that you're not making content for the sake of content. It doesn't matter how slick the result is, the only importance is whether it adds value to a professional audience.

If words are your thing, write a short article series that speaks on changes in the industry. Prefer a more ad-lib style? Make use of your smartphone and create a video series interviewing other movers and shakers in your network.

The possibilities of what you can create are endless but you have to put time into research. What will perform well? Plan your content in advance and craft a distribution strategy that will get you noticed by the right people, at the right time.

What's next?
Growing your professional network requires a multi-pronged strategy and takes time. Content plays a big role in promoting yourself with meaning and personality but smart agents know that they have to get out and rub shoulders with the best-in-class to truly secure the relationships that will help them get ahead.

Real life will always trump online.
Pro-Tip for ActivePipe users
Once you're in the cadence of producing content, why not use ActivePipe to send it out to your professional network? Firstly, ask your new connections if it's ok to reach out to them via email. Set up a new 'audience' purely for these contacts and add them in. Then, simply drag-and-drop articles and media to create a high quality newsletter that will impress and engage the most important people in real estate.

It's that simple!

With multiple posts written weekly, there is something for everyone.
*By submitting your email, you consent to receive marketing materials from ActivePipe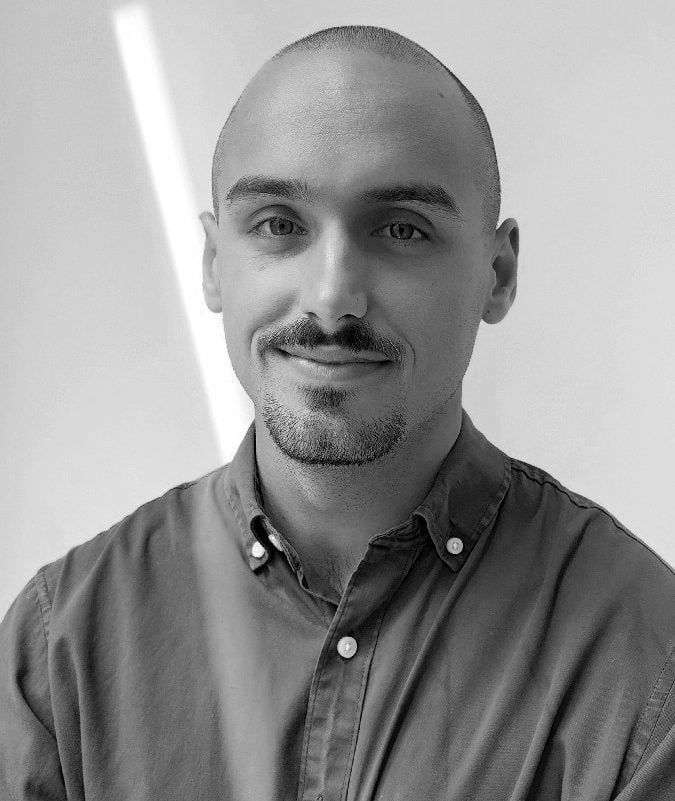 Harry Marsden
Harry leads the marketing team in Australia and New Zealand. Harry has worked in digital marketing for B2B tech companies for 7 years and has a strong focus on building scalable growth. He believes a deep understanding of the customer should be at the core of any marketing strategy. When not in the office you can find Harry rolling around on the Brazilian Jiu Jitsu mats.