Across the US right now, there seems to be one common theme we keep hearing: there's a lack of inventory. While many suburban areas have seen an influx of buyers since the COVID-19 pandemic began, the amount of sellers has not been proportional in many cases. Homeowners are holding on to their properties for longer than ever. As of 2018, the median duration of homeownership in the U.S. was 13 years. That's an increase of 3 years since the 2008 recession.* And all signs point to this trend continuing.
So, how can we help unstick the homeowner?
To begin, we have to move beyond the old adage "knowledge is power". When it comes to unsticking the homeowner, sharing knowledge is power. The best thing you can do is to share the knowledge that you know, but they might not yet: that it's a seller's market. By empowering your contacts with this knowledge, they are going to be far more inclined to indulge the idea of uprooting and selling their home.
With Activepipe, there are several means of sharing this knowledge to target potential sellers. Let's focus on the top 4 methods we've seen success with:
Market Insights
Sold Properties List
Home Valuation Requests
Educational Driven Content
Market Insights:
Demonstrate to your contacts what's happening in their local area with easy, quantifiable, fast facts. What's the average sold to list price ratio? What's the number of listings that have sold in your area compared to the number that have come on the market? All of these questions and more can be answered with ActivePipe's own Market Insights tool. We compile the data and turn it into simple, easy to understand, compelling graphics. Already doing your own research and market reports? Great! Insert it into an email in ActivePipe so you can easily distribute it and it doesn't just sit unattended on your website. The goal here is to show your contacts that you're not just saying it's a seller's market, but you have the financial analysis to back it up.
Sold Properties:
It sounds simple, and it truly is. However, many folks are only sending out new listing updates, and forgetting to consider that sold reports are likewise very useful. Don't be like the aforementioned "many folks". With just a few clicks, using our Property Toggle, you can have properties automatically flow into an email based on a set of filter criteria; choose to include sold properties that sold in the last "x" days, even filter down to a specific zip code if you want. Then turn on our "SmartMatch" feature and we'll use the contact's past interaction behavior to bring the most similar properties to what they've been clicking on, to the top of the property list.
Schedule this to go out at the end of each month (or weekly for warmer leads) and make sure to include a message at the top that prompts readers to reachout to you with interest.
Home Valuation Requests:
If you're one of our ENTERPRISE clients, you have an extra special option to include a button that will link to a webpage, custom to your branding, and with all your contact information listed, this is a form that your contact can fill out to make a CMA request. Once they've done so, you'll get an immediate notification from ActivePipe and they'll also appear on your dashboard within ActivePipe too.
Don't have ENTERPRISE yet but still want to include a call to action? Add a button and in the "Button Link Address" section, add "mailto:" followed by your email address. Now when somebody clicks on this button, an email addressed to you will automatically open.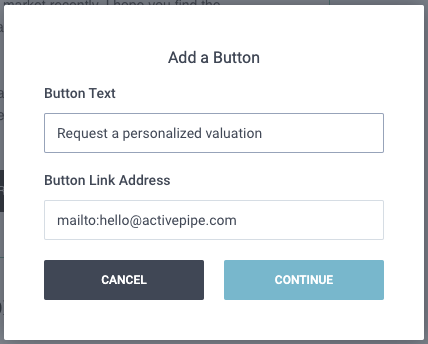 Educational Driven Content:
Last but certainly not least, don't just share number driven knowledge in the form of properties or data about the market, but share educational knowledge too. Help your contacts learn about what the selling experience is like. Give them the tips they need to succeed. Do this by including articles and blog posts in your emails. Just drag and drop a "SmartFeed" section into your email, enter the RSS enabled URL, or click into your favorites tab, choose the article you want, and it will automatically fill into your email. Not sure where to find the best articles? Checkout our newest feature: RealEstate Content. Let us do the heavy lifting of writing the best articles for you, then you use them and have your own branding and contact information on the article webpage.
While all of these tactics could be used separately, we certainly won't stop you from combining. For reference, we've put together an example of what all of these tactics look like in ActivePipe. Check it out at the end of this article if you're interested. We hope it sparks your imagination.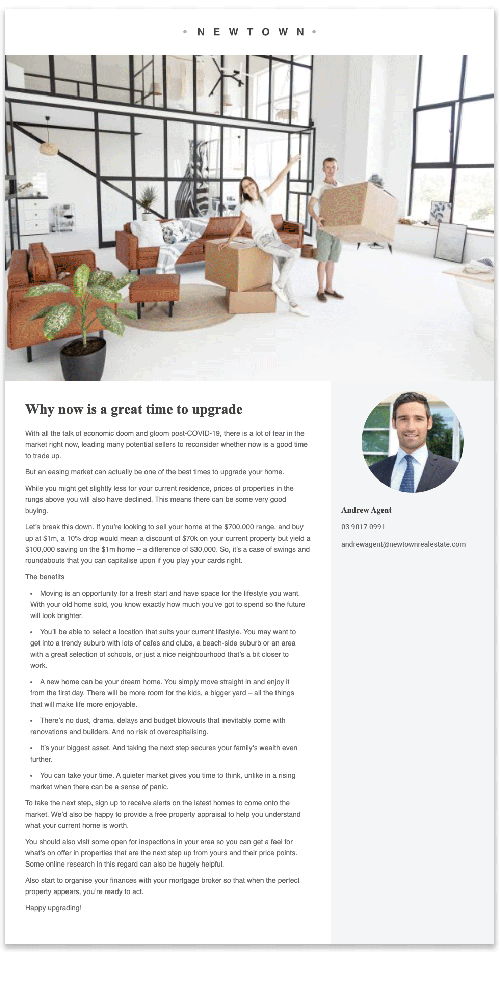 At the end of the day, ActivePipe is a powerful tool that you have complete control over. While you might not be able to control a lot of factors that cause homeowners to latch on to their properties and never let go, you can certainly control your funnel of knowledge sharing. Remember, sharing knowledge is power: use these 4 methods to do just that and you'll unlock potential sellers in no time.
* - According to the 2018 1-year American Community Survey.

With multiple posts written weekly, there is something for everyone.
*By submitting your email, you consent to receive marketing materials from ActivePipe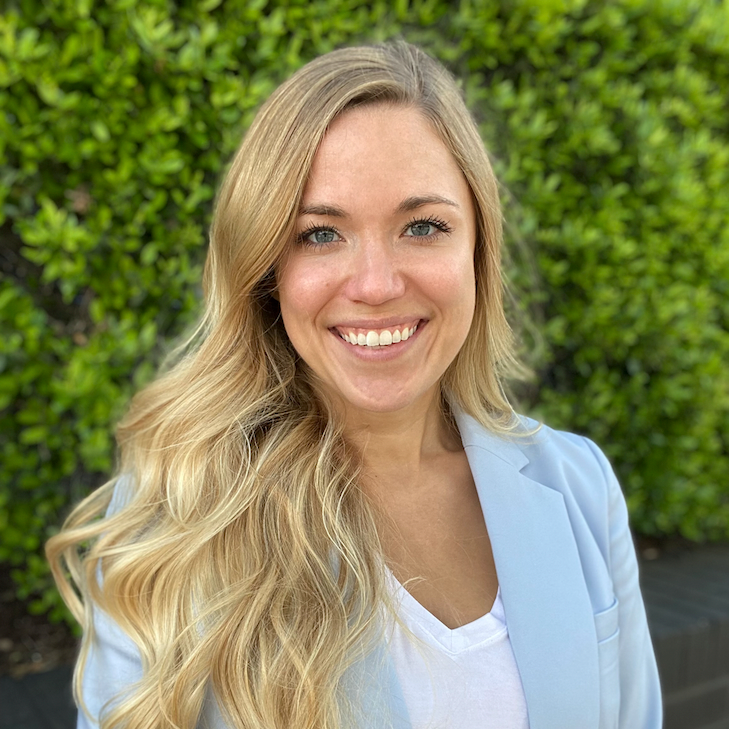 Elizabeth Gardner
As a Customer Success Manager, Elizabeth is on the front line with ActivePipe customers. She spends her time consulting with brokerages all across the US to maximize their engagement strategy. She has a passion for (and track record of) helping clients crush their goals. When she's not empowering customers with creative solutions, you can find her hiking, biking, snuggling her pup, or working on her next MBA class.