Real estate is one of the oldest and yet the most lucrative industries in the world. And not surprisingly, one of the most competitive. If you are a real estate agent, realtor, or any professional associated with sales, marketing, and investment in property you would have noticed that the competition is so intense that just 13% of real estate agents succeed while 87% quit within five years.
Why did they quit? Became so rich that they no longer need real estate money? Of course, no. Several reports have shown that low sales are the primary reason why many real estate professionals quit.
Should you buy an email list?
For many real estate agents, they presumed the best way to generate real estate leads for their business is to buy a list. Buying an email list can sound good on paper, but the pains are more than the gains in reality. Have you ever got an email from an individual or business you never subscribed to, and they only care about selling you stuff? How did you react to this? The chance is you probably sent it into the spam folder and blocked the sender. If you are nice, you can simply ignore it. Often, that's how emails generated from purchased lists ends.
Moreover, since they are unsolicited, there is a high possibility you will be chasing blanks. This is because most of your leads might not be interested in real estate. Therefore, the probability that they will ignore your emails and calls is high.
Does that mean email marketing is a wasted effort? Clearly not, email ranks has one of the best marketing approach when it comes to return on investment. If you approach it the right way, you are bound to succeed.
According to several studies, for every $1 you invest in email marketing, you stand a chance to get up to $38. However, your success lies in how you generate relevant leads and close them. And in an age where communication is easier than ever before, it is easy to know what to do thanks to the internet and technology, more details to follow
In this article, you will learn how to get more leads in real estate, not just leads but quality leads. Mastering the techniques we share will enable you to sell more and have a successful career as a real estate agent.
Let's get started!
How to Generate High-Quality Real Estate Leads
If you want to generate high-quality leads for your real estate business, you need to utilise a working channels. There are several you can choose from; in this article, we will provide you with some of the best.
Prioritise networking and partnerships


One of the best ways to get real estate leads as an agent is to network. And the best thing about this strategy is that it costs next to nothing.

How do you network? Start by talking to people in your community. Then, attend events in the community and participate in activities. The goal is to increase your visibility and ensure people know you are the person to contact for real estate-related issues.

Also, build partnerships with insurance companies, personal bankers, landscapers, title companies, and commercial lenders. Establish a relationship with any and every business that could come in contact with people who need a real estate agent.

Amidst all of these, don't forget your family and friends. They should be the first set of persons you advertise your business to.

Finally, don't forget to attend conferences in your industry. While you might not meet many prospective clients, it is an excellent opportunity to network with your colleagues. Why is that important? An agent that you connect is more likely to refer you to clients than the one you don't.

Take advantage of social media

Another answer to the question "How to get real leads as a real estate agent?" is to leverage social media. This tactic has worked for numerous businesses across different industries. And if you use it right, you will be amazed at the multiple benefits it will bring to your business. But therein lies the problem – not many people know how to take full advantage of social media marketing. For this reason, we recommend hiring a social media manager for this purpose. If you would rather not, the following tips can help you do a decent job.




"A picture speaks a thousand words." Integrating visuals will help your prospects to gain a more in-depth knowledge of your offerings.
Ensure your images are high-quality; if you cannot afford a professional camera, high-end phones' camera will do a decent job as well. Alternatively, you can use the services of professional photo editing platforms to make your images stand out.
Post regularly: posting frequently will ensure you engage your audience and retain their attention.
Interact with your audience – answer their questions, point them to helpful resources, and provide solutions to their problems
Use paid ads: social media paid ads are some of the best ways to generate leads, primarily because of their powerful algorithms that allow you to target the right audience.
Use the right platforms – effective social media marketing starts with identifying the platforms where your audience congregates.




Leverage strategic content marketing

Content marketing is one of the most effective real estate agent lead sources around. According to the National Association of Realtors (NAR), homebuyers find the homes they buy off the internet 50% of the time. This points to the power of the internet for lead generation; it also underscores its importance and why every real estate agent should seek to take advantage of it. Content marketing is a long-term investment that can enable you to gain your prospects' trust over time. You need to implement inbound content marketing, documenting every stage of your buyers' journey - from awareness to consideration and decision. Also, creating relevant quality and SEO-rich content consistently will boost your organic reach and help you to increase your leads over time.

Content marketing encompasses several things like blogs, e-books, infographics, and social media posts. Seek to solve potential client's problems with your needs. Because of this, they will see you as an authority in the industry, among other things. Consequently, they will trust you and contact you if they need the services you offer.

Integrate email marketing



Another good strategy to generate real estate leads for new agents is email marketing. More than that, email marketing is also beneficial for nurturing client relationships.

Research shows that close to 93% of realtors utilise this medium for communicating with their clients. Furthermore, real estate emails had an average open rate of 19.24% alongside a 1.9% click rate in a 2018 study. You can check the full report here.

Email marketing is broad and versatile; you can use it with other forms of marketing. For instance, you can collect prospective clients' emails from your social media channels and open inspections. You can also do the same via your content marketing campaigns. And the best part is that it turns up high-quality leads. Since you compiled your email list from people with prior interest in real estate, it will be easier to make the open the emails, read them, and take the desired actions to generate target result - sales.

Email Marketing Tools




Hundreds of email marketing tools are available on the internet. However, only a few are tailored to real estate. Of those that are solely focused on real estate, ActivePipe has proven to be one of the most innovative. As a leading email marketing platform purposely designed for real estate professionals, you can rest assured of full automation and customisation that allow you to get hold of all your contacts and send them personalised emails. Our success lies on our years of active involvement in the real estate industry and strategic positive collaboration with real estate agents, realtors and other professionals. We designed this software based on our marketing experienced and in-depth research into how property consumers engage with real estate emails and research property information.

Do you want to break the sales barrier in real estate through automated and custom emails that bring values to your prospects and customers alike?

Book a free demo with us today, and watch your real estate business soar into another level.
With multiple posts written weekly, there is something for everyone.
*By submitting your email, you consent to receive marketing materials from ActivePipe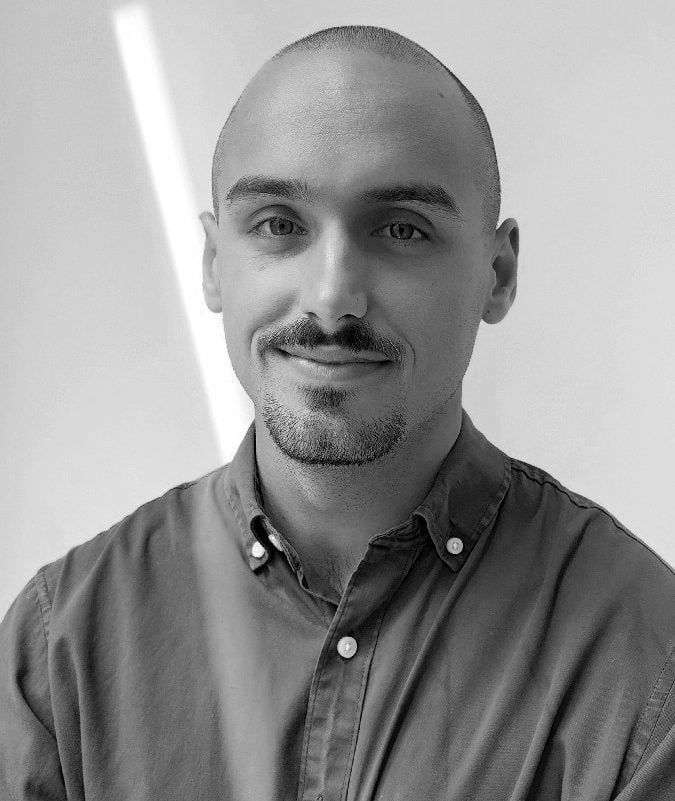 Harry Marsden
Harry leads the marketing team in Australia, New Zealand and the US. Harry has worked in digital marketing for B2B tech companies for 9 years and has a strong focus on building scalable growth. He believes a deep understanding of the customer should be at the core of any marketing strategy. When not in the office you can find Harry rolling around on the Brazilian Jiu Jitsu mats.