How will Apple's new Mail Privacy Protection affect ActivePipe users?
Apple has announced they will be introducing a new Mail Privacy Protection in September as part of a broader strategy to protect the privacy of their users.
The new feature will mean that when you send out an email campaign, you'll no longer be sure if Apple users have opened the email because Apple will be placing itself between the sender and the recipient and identifying all emails as read (whether they have been or not).
In addition, the Mail Privacy Protection feature stops the use of pixels to collect information about email recipients and masks the recipients IP address so their location or other online activity cannot be linked to the email.
How big an impact are we talking about?

The new Apple feature has not been rolled out at the time of writing, so it's impossible to know exactly how big the impact will be, but according to email marketing analysts Litmus, Apple Mail represents 49.7% of mail across all devices.

The privacy protection feature only works if the user has opted in and the device has Mail running in the background and is connected to wifi. But even with all of these provisos, Litmus predict the change will affect 75% of Apple users.

So in short, we're predicting around 37 of every 100 emails that are sent out in a typical campaign to be impacted by the Mail Protection Updates once the changes are in place.
What are you likely to see when these Apple Mail Privacy Protection Changes occur?
According to ActivePipe head of product, Nathan MacKinnon, the first thing ActivePipe users should expect when the changes roll out is a spike in the open rates of your emails.
The good news about this spike is that it flags that any Apple emails that you sent to are real email addresses, so this will help you clean up your database. The downside is that you can no longer be certain if a real person opened the email, or if it was the Apple bot.
And while this won't affect every email you send out, we are expecting it will skew open rates so they appear significantly higher than usual.
Here's a really important point though that is worth understanding. While the Apple Mail Privacy Protection Changes are likely to impact just over a third of your email recipients, it is not preventing the emails from reaching their intended recipient. You'll just initially have a less accurate view of who is opening your emails.
How important are Open Rates to ActivePipe?
Open rates have always been an interesting metric in email marketing. They're a 'first step' measurement that gives you an indication an email has sparked the interest of your audience, and they are occasionally used as a trigger to kick off other automated campaigns.
But their real effectiveness is somewhat limited. Just because someone opened an email doesn't mean they actually read it or that the content connected in any way.
After the changes from Apple come through and that first spike in opens standardises, we're expecting that there will be a 'new normal'. This will be a resetting of the bar of what typical open rates look like for different types of emails and how to interpret them.

Once the changes come through, ActivePipe will be upgrading our Dashboards to reflect this new mindset around opens. We'll be calling them 'Views' rather than 'Opens', as this better reflects that the email was viewed - whether by a human or by Apple's email caching system. We're also investigating the possibility of identifying and excluding Apple emails from the metrics. (We'll keep you posted on that.)
How will Apple Mail Privacy Protection affect how ActivePipe works?
We know that these changes by Apple are likely to influence how some parts of ActivePipe functions. We are confident we have identified the elements of our platform that are most likely to be impacted, and we have our crack team of developers working on plans to address them.
We expect there to be a shift not just on the ActivePipe platform but across all email marketing, away from opens and towards deeper measures of engagement and intention. As such, we're working on new and improved logic that is not affected by these privacy updates. We believe these promise much stronger, and better quality, indications of intent.

Reporting aside, campaigns that are triggered by an email open will also be impacted by this update as Apple will essentially be 'opening' emails on behalf of their users. These types of campaigns make up a relatively small percentage of the typical campaigns implemented by ActivePipe users. While we develop an alternative solution for this, we will pause any campaigns that will be affected when the new policy comes into effect.
What's next?
There is also the possibility that it could all be a bit of a storm in a teacup.
While Apple's intention is to protect subscribers - which is commendable - it may backfire. This is because people are likely to get even more unwanted emails because one of the 'protections' that flags a lack of interest (ie: ignoring an email) has been removed.
We know from our own research of property consumers (Trust Report, 2021) that most email recipients want personalisation and see value in receiving emails from real estate agents that recognise their property preferences and the type of content that is valuable and interesting to them. If that occurs, property buyers and sellers using Apple products may choose to allow their email data to be tracked.
Our development team has been busy investigating potential obstacles (with access to Apple's beta sites) and developing solutions ahead of the anticipated announcement from Apple which is expected at some point during September through to November.
In the meantime, We are hosting a webinar with our CEO Ashley Farrugia and Product Manager Nathan Mackinnon on our strategy on how we will tackle this change so that the impact on our users will be minimal. Register here!
With multiple posts written weekly, there is something for everyone.
*By submitting your email, you consent to receive marketing materials from ActivePipe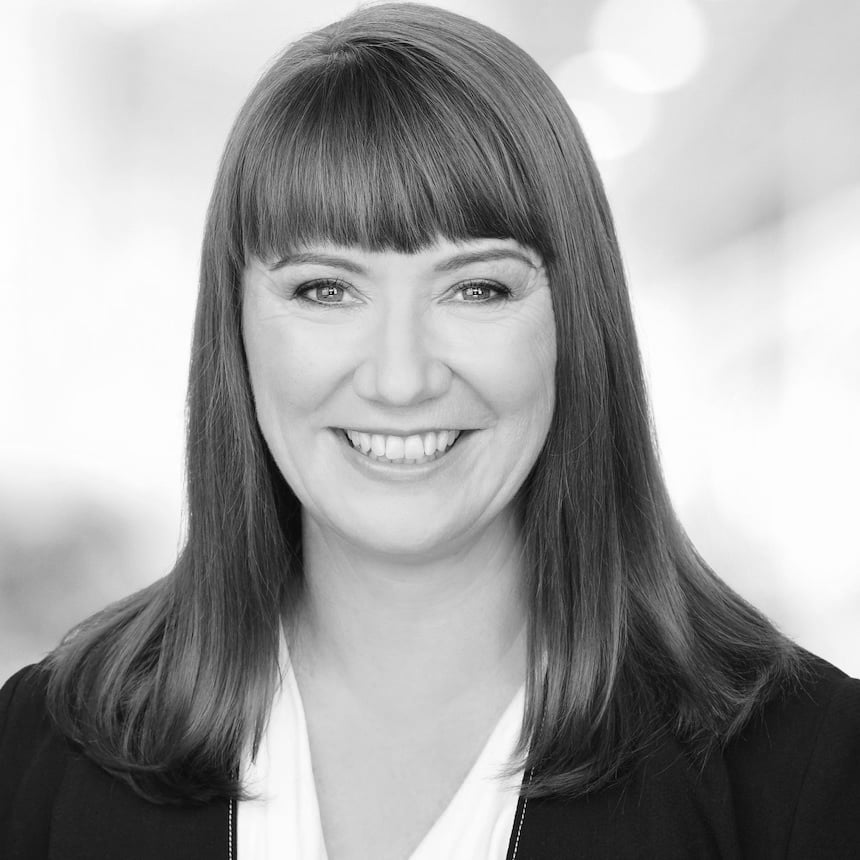 Kylie Davis
Kylie Davis is a real estate digital marketing expert, researcher and public speaker about proptech and how digital disruption is changing real estate. In January 2019, during the NSW bushfires, she was repeatedly evacuated from both her parents' home in Tathra, and her own holiday home near Moruya on the south coast of NSW.