The US Customer Success team hosts an Agent Success Story once a quarter on our 'This Month at ActivePipe Webinar' series. Below is the video & transcript of one of our top users of ActivePipe. He credits almost all of his million dollar listings & sales to the outreach emails he does through ActivePipe. Check out his story below & be sure to register for future This Month at ActivePipe webinars here.
Check out the interview below: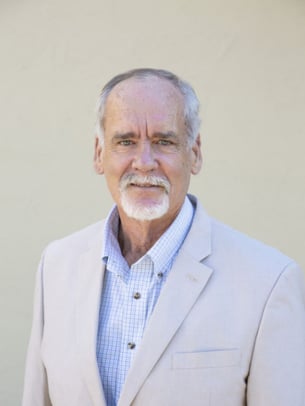 Devin: Welcome Everybody to our ActivePipe Agent Success Story - we've got a very special guest
today - Bob PennyPacker from Artisan & Healdsburg SIR!
Thank you so much for joining us today Bob, congratulations on a very successful year -2020 wasn't easy for any of us but I'm excited
to hear how you came out ahead! Before we dive into the why & how you've been so successful - I'd love it if you could share a little background on you & how you got into Real Estate!
Bob: First of all thank you for inviting me here today—it's an honor to be able to share my enthusiasm for ActivePipe .
I spent 25 years as an architect—mainly working on fairly large corporate projects. I enjoyed the complexity of them but eventually longed for smaller scale work that offered more contact with the actual users. When I made my lifestyle migration to Wine Country, I got into residential design and loved it. This ultimately led to building a spec house. Through that process I discovered real estate from a totally new perspective. One day I realized that this is what I should be doing, got my license and never looked back. Design is just one facet of real estate. Dealing with all of the other intricacies we all encounter in this profession I find extremely satisfying.
Devin: Awesome thanks so much for sharing that - yes I think your background gives you such a unique edge as an agent & I think it's good context to everyone listening about your marketing style! So - talk to me about some of the most important factors that have helped you be so successful this past year!
Bob: Ever since I began in real estate, across the industry there has been a steady march towards more and better digital materials. I turned all of my property brochures and market reports into online flipbooks, and about five years ago discovered the impact of video, especially for telling stories. These were exciting developments, but distribution remained a problem. We're not yet able to insert a video into printed materials—QR codes provided a stopgap measure
I see the purpose of marketing is to inspire people to want to be part of something bigger than themselves. A property is more than its stats—that is, square footage, number of bedrooms, bathrooms, etc. It is about the location and history, the character of the community, the architectural style, and ultimately, the lifestyle it offers. No matter what price point, I build stories around those much more subjective qualities because I want to help people find meaning in properties--encouraging stewardship as much as ownership. People respond to that.
That's particularly relevant during COVID when people are reassessing their values and have figured out that they don't have to postpone lifestyle decisions.
Devin: Oh I totally agree - I'm a perfect example of that - what I want in a home has drastically changed now that I don't leave home haha. I love hearing how much you love homes, properties & architecture. I definitely notice how your passion conveys/shows in the content you create in emails! So obviously we are here today to talk about how ActivePipe has contributed to your success - I'd love to hear in your own words how ActivePipe has helped you this past year!
Bob: I just completed my 2020 marketing overview—seeing what worked, what didn't and where the jury's still out. One thing is clear—Activepipe worked. It was my primary marketing tool in 2020, and I am looking forward to see how far I can push it in 2021.
It was just last year when our marketing department signed on with ActivePipe. I had spent the three years prior using other platforms, but when I saw what ActivePipe could do and the results I was getting, I was ecstatic. And I still feel I am only scratching the surface of its potential. For now, for the type of emails I send, the organization of my contacts is quite basic. I anticipate as I get further into it, I will be refining the tags.
Devin: Ok - let me stop you there because Contacts & Tagging are something I see our customers struggle with the most. What would be your top suggestions on how to organize/tag your contacts.
Bob: The wonderful thing about ActivePipe is that it is super high tech, yet extremely user friendly. You don't have to know everything about its power in order to use it effectively. At first, I began slicing and dicing my contacts into various tags, but I pulled back a bit. I found I was overcomplicating it for my purposes.
I think it's important to understand that real estate is a spectator sport for most people, and you never know when somebody might jump into the ring. So sending beautiful photos and nice videos of properties to everybody can be the nudge some people need. I send new listings to everybody, whether they are in the market or not.
I keep my tags now very simple—my clients and sphere of influence are in one group, and the shared lists of other agents in our local and feeder markets are in the other.
(I don't need to say this, and maybe you can help me to figure this out, but here goes: In a market where it takes 60 sales to get to $20,000,000, automating communication is a huge advantage. In a market where you can get there in a dozen sales, the communication needs to be one-on-one and personal.)
One great thing our marketing department did was that for the shared lists, they didn't include just local brokers, but also brokers and agents in our feeder markets of the greater Bay Area. That is now starting to pay off with referrals. I'm in these broker and agents' faces every week, so they feel like they know me already.
Devin: Now that we know how you organize contacts - I'm excited to hear about how you go about sending to all of your contacts! Talk to me about what you're doing email wise in ActivePipe.
Bob: My coming up to speed on ActivePipe coincided with the first shelter in place order. Immediately, we were inundated with hair-on-fire anecdotes of the real estate market crashing. I decided the best thing I could do for my clients and SOI was to stay focused on the facts amid all the noise. I started doing weekly market reports, putting them together as flipbooks, which I linked to ActivePipe emails. I treat data the same way I treat properties, that is there is a story to
be told about it. I want it to have meaning to people. I did that for about eight weeks. Not only was the market not crashing, but as shelter-in-place was relaxed, our local market exploded. And my ActivePipe focus went back mostly to properties.
These regular market updates resulted in two new listings from my SOI, and were from people with whom I mostly stay in touch through email marketing. Currently, I just send two kinds of emails—one is to my SOI and regional agents.. These are mostly listing related. Besides letting other agents know about my listings, I want to remind my SOI I'm active in the market and to see my marketing. These are my most common emails, and they generally go out weekly.
Devin: I'm going to share my screen so our audience can see the examples you're referring to - please continue.
Bob: My listing emails are now just one property at a time—Two reasons for that—one is that when I have done multiple properties on emails, the first one is the one with the most click-throughs, and they dwindle down from there. Secondly, I want to maintain my once a week frequency—and still keep the content fresh. For example, four separate listings provides me with four weeks of content, instead of sending out the same email for 4 weeks in a row.
I will also occasionally send market reports and general interest emails just to my SOI.
This one was done before we could show properties, so I had a lot of time on my hands haha.
A client told me, "that's great Bob, you clearly have a handle on it, but spreadsheets make my eyes glaze over." I took that as a challenge and went a little crazy: (You don't need to show this next one—only if you think it will add value to the interview, and if you do show it, I'll be sure to turn down the volume on flipsnack)
Our talented marketing department often provides templates for our use that always generate a good response.
Devin: What are some of your favorite ActivePipe features & how do you think that has helped you be so successful with ActivePipe?
Bob: As for the features I find useful on ActivePipe— One really useful feature I discovered a bit late was the "send preview email". The day I discovered its importance when I had an early showing at a property scheduled and needed to get out my weekly eblast, so I was rushing a bit and didn't bother with the preview. The subject line for the property being featured was supposed to be "Sonoma County Vineyard Estate". The problem was that I left out the "O" in "County". I arrived at my showing and started checking emails before the clients arrived, and was absolutely horrified. When I got back to my computer, I sent out a correction and an apology. People were very generous with their responses--Both the original email and apology had among my highest open rates, but not a strategy I would ever like to duplicate.
I like that the emails can be as interactive as we desire, so almost every image is a link to something. Being able to import GIFs to the email—for example, the animated logo in the header and footer is great. Any movement stimulates our primal brain, so you immediately get people's attention. And then, the reporting is invaluable. I will experiment with various types of click bait—pictures versus buttons versus GIFs to see what works best. For example, instead of using the video link, I make a custom thumbnail image that indicates something interesting about the video. I then link the image to the YouTube URL. That has definitely helped in upping the click-throughs.
Devin: Speaking of reporting - I would love to hear more about how you take advantage of ActivePipe reporting!
Bob: My goal with these emails is to encourage as much interaction as I can—yes, open rates are important, but the interaction data tells me who is really engaging, and what sort of content is attractive to them. In future emails I can try to enhance the click-bait of the content of the lower interaction rates.
Devin: I love that you take advantage of ActivePipe reporting and then adapt your emails accordingly -that's a really great way to ensure you're adapting to your audience. Well now that you've share your key to success in ActivePipe any other tools you want to credit your success too?
Bob: As for other platforms I use outside ActivePipe, I have a Youtube Channel, a flipsnack account through Sotheby's Presentation Suite, and I am active on Facebook. I use the autopropecting feature on our local MLS. I also have a full page every month in the local real estate glossy publication. Since we can't do open houses, I advertise using social Ad Engine on Facebook and Instagram. This works well for lead capture. The email addresses I then upload to cloze and tag them as prospects for receiving e-blasts. . I am also in the process of having my website rebuilt….The REALLY important thing to me about ActivePipe is that it is the glue that interconnects all of this content.
OK, I produce a lot of content—that isn't for everybody, it just happens to be the way I most effectively communicate. What is for everybody is taking the time to understand why you do what you do. I am a big fan of Simon Sinek and Start With Why. Once you clearly understand why you are in this profession, The rest is fairly easy. Your messaging will change, become infinitely more compelling, and you will have the motivation to spread that message.
This is a really corny analogy, but I'll risk it—ActivePipe is a state of the art bulldozer that can move mountains, but it is up to us to decide which mountains we want to move and why.
With multiple posts written weekly, there is something for everyone.
*By submitting your email, you consent to receive marketing materials from ActivePipe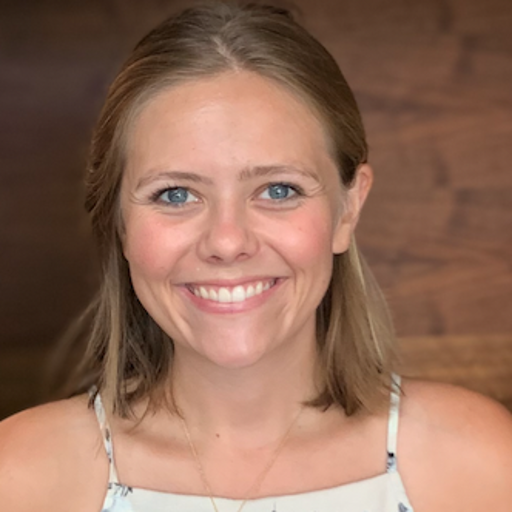 Devin Holbrook
As a Customer Success Manager, Devin is on the front line with ActivePipe customers. She spends her time consulting with brokerages all across the US to maximize their engagement strategy. When she's not empowering customers with creative solutions, you can find her walking her dog Molly, flipping houses or interior design consulting.