Consumers certainly have their choice when it comes time to choose a real estate agent. So how do you stand out from the crowd?
The full list of options is probably quite lengthy... but let's specifically examine a tactic you can use in your email marketing that will set you apart: personalization. It's a simple tool that often goes overlooked. But luckily, that leaves an opportunity open for you to take these tips and make your emails just a little bit more special than they already are.
Personalization is all about making sure that the message is specifically designed for the recipient and that it tells your specific story as well. We want to catch the reader's eye, and then we want to make sure that they're not just seeing properties, but they're seeing our unique brand and story. Here are the top 4 tips for personalizing:
Include a custom greeting in your email by utilizing placeholders.

This allows you to address your email directly to the contact. No longer do you have to have a generic "Dear Neighbor" or completely bypass the greeting all together. By using a placeholder, you can personalize all your greetings instantaneously. Each recipient gets an email with their own name in it, but you only have to create one email, the placeholder just automatically fills in. This is the first step in catching the contact's eye: so many emails they receive won't be personalized, but yours will!


When sending a property based email such as a "Recent Listings", be sure to include a brief message at the top, above the properties.

It truly doesn't have to be long at all. But this is where you can humanize the home buying process. You're not a robotic service like Zillow and the like: you're a real, human, business owner who is there to connect. As I always say: you're not just selling houses, you're selling experiences. That means you can have a leg up on those types of services: include a brief message to remind folks you're there for them! Bonus tip: sometimes it's nice to bring your signature with headshot up to this message, above the properties as well. Another means of reminding contacts that you're a real person and not some random robot.


Include a personal update in your newsletters.

Include what's going on in your business: how many homes did you close last month? How many open houses did you run last month? What was your favorite home you brokered last month? How is your office coping through the ongoing COVID-19 situation, or how's working from home going?

I've also seen excellent personal-life updates in newsletters as well. What has your family been up to? Have you participated in any local events, traditions, or community service? Took a staycation lately? Adopted from the local animal shelter? Started a garden in your backyard?

The list goes on, but this is your chance to help folks get to know a little bit more about you. This is all about building trust: buying and selling a home is a huge life change and consumers want to be sure that they can trust their real estate agent. Start cultivating that relationship sooner and more often by building it even in your newsletters.



Include real success stories.

This is one of my own favorites and potentially, the most underutilized. Success stories come in two primary forms: testimonials and well wishes.

Testimonials are fairly straightforward: they come from your own clients and speak to why you were the right choice for their needs. In the age of Amazon, we're all accustomed to the idea of reviews: these testimonials serve the same purpose. They're a testament to all your hard work and let prospective clients know that you're worthy of their trust. Better yet, these tend to be easy to include as it's just a bit of plain text. So I would recommend to definitely incorporate them into your newsletters, but also consider them for any other 1-time-send emails as well.

"Well wishes" are certainly less common, but they can be a very powerful tool. These come directly from you, rather than the client, and could be done for buyers or for sellers. The idea remains the same regardless of transaction type: You include the property that the family bought or sold with you and then a brief message about their process, how you helped, and then wish them well in their new home! You could do this on a monthly basis and include a handful of these stories. Or you could include one story in each newsletter. This is powerful because it really humanizes your business. Again, you remind folks that you are not some automated service, but a truly passionate person who cares deeply for their clients. It also simultaneously demonstrates your experience: you're able to show that you're closing deals consistently and you have happy customers!

When you apply these tips, you'll be telling your story. You're giving your contacts not only the "what" of your business, but most importantly, the "why". You'll stand out from the crowd and present yourself as a well experienced, knowledgeable, and (potentially most importantly) approachable expert in your field. Try it out - there is power in personalization!
With multiple posts written weekly, there is something for everyone.
*By submitting your email, you consent to receive marketing materials from ActivePipe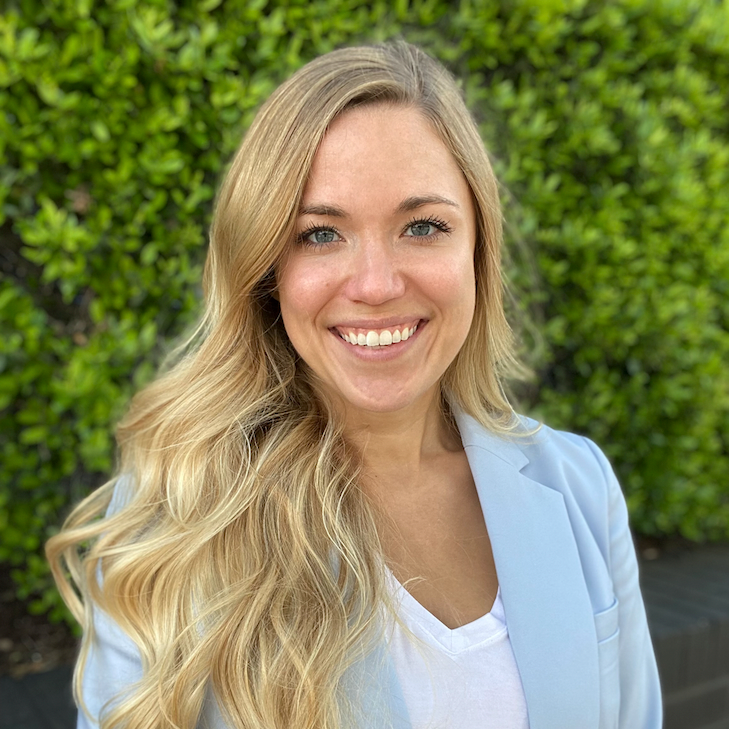 Elizabeth Gardner
As a Customer Success Manager, Elizabeth is on the front line with ActivePipe customers. She spends her time consulting with brokerages all across the US to maximize their engagement strategy. She has a passion for (and track record of) helping clients crush their goals. When she's not empowering customers with creative solutions, you can find her hiking, biking, snuggling her pup, or working on her next MBA class.