With the market on fire and more interest than you can poke a stick at for every property you list, it may seem counterintuitive to focus on building relationships with buyers at the moment. After all, your primary problem right now is just finding more properties to list, right?
But here are four reasons why providing amazing service experiences to buyers can in fact support - and turbo charge - your listing strategy.
Reason 1: Buyers are neglected in real estate

Buyers are overwhelmingly left to fend for themselves in residential real estate. They need to find suitable properties themselves, decide how much to offer, organise finance and negotiate with you, a trained agent who does this every single day. Add to this the fact that most buyers only enter the market maybe once every 7-10 years - no wonder they feel the pressure. While we know that as an agent, you're paid to look after the interests of sellers, buyers are hungry for help. And let's face it, they make up half of the deal on what is the most expensive thing any of us ever buy. So it's important to raise the bar on ways to manage them.
Reason 2: Buyers are often sellers right now


With so few properties available to buy in the market at the moment, many potential sellers are hesitant to list in case they actually can't find a better property to move up to. Who wants to go through all the hassle and stress of selling only to find yourself homeless or paying a fortune to live in something worse at the end of it? That's why we're seeing a lot more "buyer sellers" in the market now. These are people who want to find and secure the property of their dreams first - then they'll put their current home on the market. So having a good buyer relationship strategy can help identify leads directly from these types of buyers.
Reason 3: Buyers are always your next sellers


Research from ActivePipe shows that 61% of sellers would prefer to use an agent they've used previously. The majority believe this will make their transition easier and they want someone they can trust. But the research also shows 36.4% had a poor experience with their last agent and so would never go back. And in many cases, the "last agent they dealt with" was actually the agent they bought their current home through. The research shows how important it is to stay in touch with your past buyers and stay in a relationship with them throughout their homeownership period. When it comes time to sell, you can then be the one they turn to because you have a long-standing relationship.
Reason 4: Buyers are always potential business referrers


Every buyer has friends and family. Those friends and family are also sellers and buyers of real estate. When buyers have a great experience purchasing their home, they tell their friends and they share too, the name of the agent who helped it become a reality and recommend your services sending you warm leads. Equally, when buyers have an awful time and receive poor service for the most expensive and significant purchase of their lives, that really rankles. They will tell friends and family the agents to avoid.
Here are some tips on how you can build relationships with buyers:

Tip 1: Scale how you help


Your primary focus as an agent is to look after the interests of your seller. That's where your commission comes from and where your duties lie. If you try to be in constant contact with every buyer in the market, you'll run yourself ragged, and most likely neglect your paying clients. So to take better care of buyers, you need to look at ways to scale how you help so that it's quick and easy to do - but still feels like amazing service. This is where technology can help.
Tip 2: Share market performance

Sharing information about your local market and how it is performing is a great service to buyers. It provides them with independent context on the price estimates of the properties you're selling and when it aligns with their own research, trust can be established quickly. Market Insights from ActivePipe has been designed specifically for this purpose to make it quick and easy to generate the insights that lead to better buying decisions. Reach out to learn more.
Tip 3: Share information about how to achieve better results

All buyers are anxious about buying a property. They worry they will pay too much, buy a lemon, do the wrong thing at auction or lose the house of their dreams because of a mistake in their negotiation tactics. Sharing advice and information on how to get what you want as a buyer is a high value but low-stress way to help buyers while also demonstrating your own expertise.
ActivePipe's Real Estate Content is a constantly updated feed of articles categorised so you can quickly identify articles that will work for buyers - including first home buyers, upsizers, downsizers and investors. It means you can quickly create helpful emails for your buyer lists with a simple drag and drop of the story you like.
Tip 4: Share information with past clients

It's not just current buyers who are curious about how the market is performing. Share links to Market Insights with past clients as part of re-engagement campaigns on a quarterly or twice-yearly basis to maintain a long term relationship that can span years. They will value you keeping them up to date and sharing your knowledge. House prices are a national obsession and a light touch will ensure that when the time comes for them to sell again, you are the first agent they go to.
With multiple posts written weekly, there is something for everyone.
*By submitting your email, you consent to receive marketing materials from ActivePipe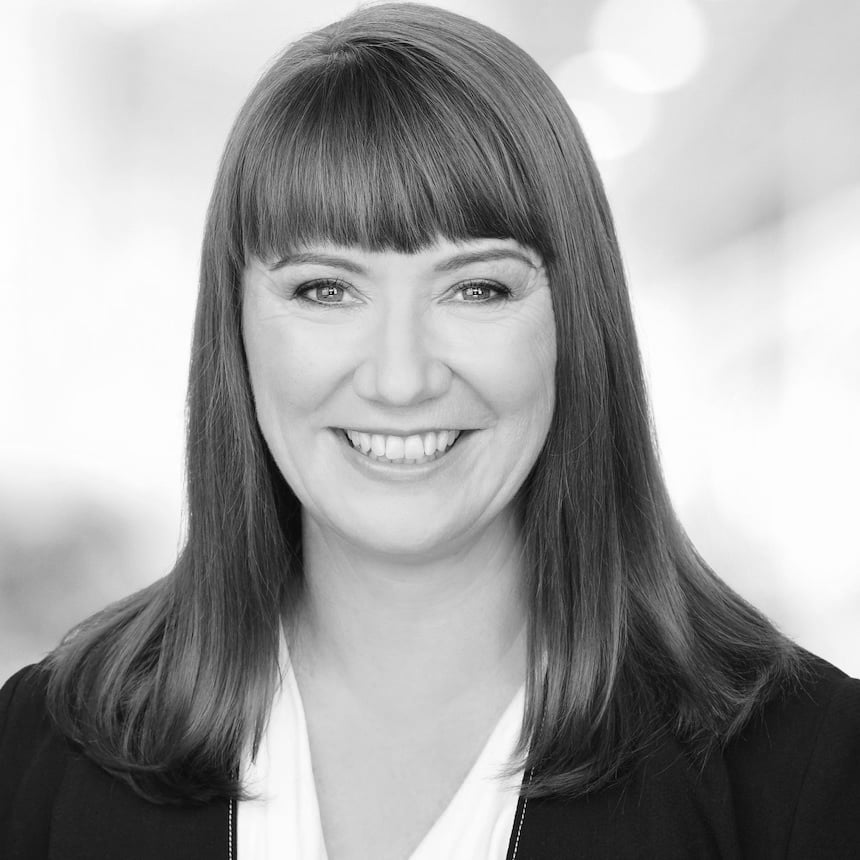 Kylie Davis
Kylie Davis is a real estate digital marketing expert, researcher and public speaker about proptech and how digital disruption is changing real estate. In January 2019, during the NSW bushfires, she was repeatedly evacuated from both her parents' home in Tathra, and her own holiday home near Moruya on the south coast of NSW.